Current Projects
Two new Write Field Features films made their streaming, educational and broadcast premiers in 2017. Two others are scheduled for release in 2018.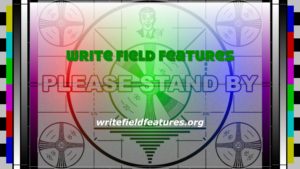 RECLAIMING HOPE…Post 9/11, Plus 15 and AUTISM. INSIGHT FROM INSIDE are now featured in educational distribution catalogues (thank you Films Media Group), and are currently in the pending broadcast rotation of American Public Television (thank you APT). Airdates will be published in this space as soon as final funding is acquired.
Feel free to email for underwriting/sponsorship info 🙂
Trailers for the two films are below. Very proud of these projects. They were produced to provide much needed perspective on resilience, trauma and the mysterious and often perplexing world of autism.
And, then there's all the audio and video media I've created for Portland Radio Project. A unique community-focused web-based content provider based here Oregon. A couple of PRP video samples are below. For more, audio and video please click on PRP's Soundcloud or You Tube Channels.
Along with FILLING THE AIR WITH WORDS (see link in header above), I'm also in the midst of archiving podcasts featuring "rock and roll" interviews I conducted in the 1970's, when I was freelancing for NPR in Washington, D.C. One story, about the rock group Heart is posted on the Portland Radio Project website. Click here to listen to and read about Ann Wilson!
And, finally on the shameless promotional hype front: my most recent video demo.